Palmer House Pilsner Release
We've released a NEW Moody Tongue Pilsner creation. A product of collaboration by Moody Tongue's Brewmaster, Jared Rouben, and Palmer House Beer Bro, Patrick Coyne. The Palmer House private label Pilsner beer style with a rich history and feel good flavor.
There is beauty in the simplicity of the clean lager beer's golden, light bodied, croissant taste perfection. With aromatics of French Baguette that does not hide behind unnecessary adornment. Alcohol by volume is 5%.
Palmer House Pilsner pours pair nicely with our lunch and dinner prix fixe menus.
The Profile – Style: Pilsner, Flavor: Croissant, Aromatics: French Baguette, Body: Light, Color: Gold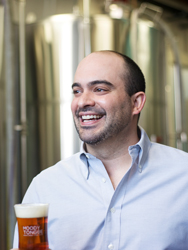 Moody Tongue Brewmaster, Jared Rouben
Jared began behind the line, cooking for Michelin Star restaurants having a profound influence on his "culinary brewing" philosophy of today selecting restaurants only with superb culinary programs to collaborate.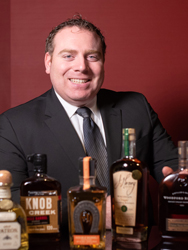 Assistant Food & Beverage Director, Patrick Coyne
During Patrick Coyne's 15 + years at the Palmer House he has transformed the beverage program completely with an impressive selection of local brews, limited releases, and six Palmer House private labels.